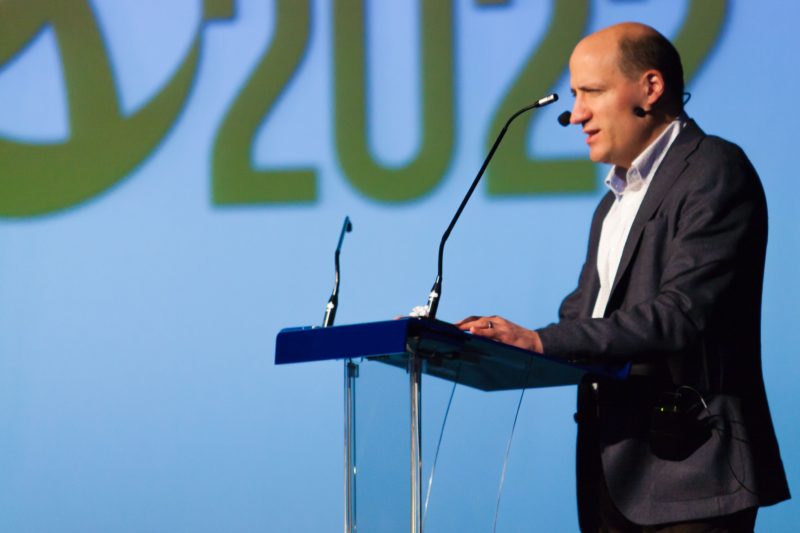 So far given to directors and managers, my conference on performance and teamwork has addressed a new audience: all the employees of the same company. During the big event of Chryso France called "Ambitions 2022", I spoke to the more than 250 employees of the company.
It's even better when my audiences and my clients talk about my speeches… So rather than a long article, here is the post published by Chryso France on LinkedIn after the conference:
"On the occasion of the event #Ambition2022 organized by CHRYSO France, we had the privilege of receiving Jérôme Adam, Speaker and Entrepreneur. Through his conference "Performance and teamwork: alone we go faster… Together, we go higher!", Jérôme was able to concretely recall the importance of fundamental values ​​such as mutual aid, complementarity, sharing, benevolence, humility and positivism. A big thank you to Jérôme for his participation."
After such a post, how can I blame Chryso France for having kept me for dinner and for having struggled to go back home in the light of the snow?😉
Chryso is really a beautiful French company, powerful and committed. Here is my comment within their LinkedIn post:
"Without any demagoguery, I would say that the privilege was shared. Having people who are listening, involved and motivated is a real pleasure."
Share this post:
Share the post "Conference in front of the whole company Chryso France"