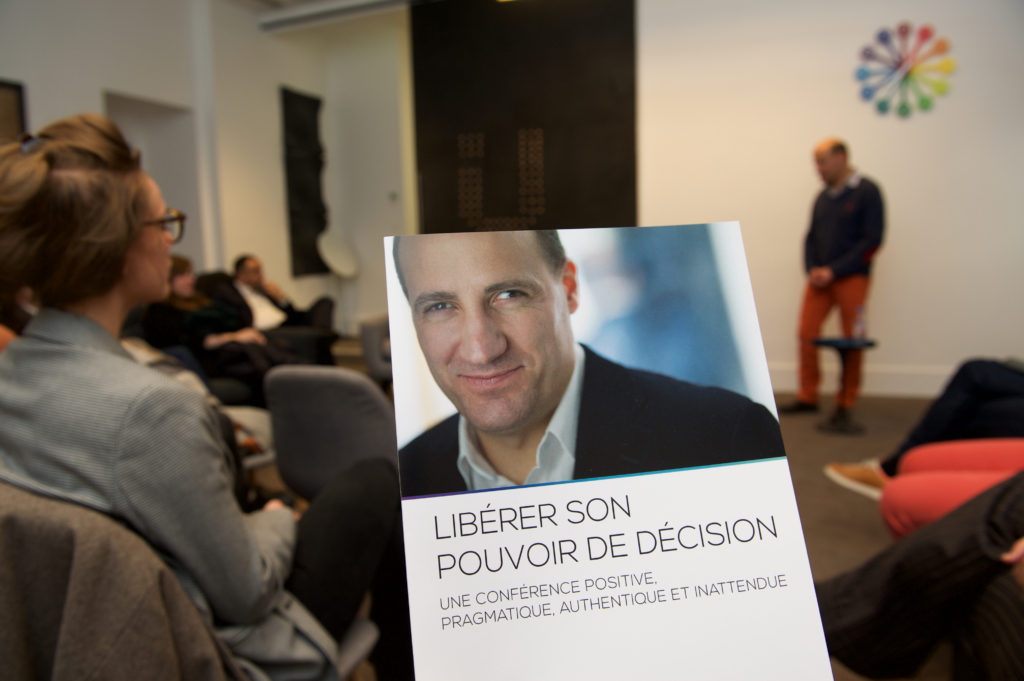 The launch of my all-new conference, "Unlock Your Power of Decision," designed for business leaders, managers, decision-makers and institutional directors, took place on March 15 at the Palais Brongniart (Paris) at Guillaume Buffet's U Change—an enterprise on the cutting edge of innovation.
Launching the conference in an intimate setting proved to be the right choice—it was a resounding success attended by some twenty generous leaders in economics, politics, institutions and the arts.
I was drawn out of my comfort zone—with some trepidation, I might add—by my curiosity to hear their opinions on the central themes of the conference: how conscious we are of the power of our decisions, how we interpret events and the importance of our state of mind, the role our psychology plays in outcomes…
It was a special occasion that allowed me to share what my personal life and entrepreneurial experiences have taught me. I took great pleasure in discussing the opportunities that present themselves when we step out of our little boxes—when we sever ties with our preconceived ideas and conditioning. By putting forth my vision of the benefits of doubt, I was able to express my deep conviction that to move ahead and succeed, we must try and fail… ignore this at your own peril!
I took the risk and it paid off. I discovered positive ways to improve the conference (one of my goals) and the audience was left with newfound tools and ideas for change. To quote a participant (a parliamentary attaché) who wrote me:
I must make some important decisions and your conference could not have been timelier. It showed me how to see more clearly, like a candle in the night.
That my aim was true was confirmed by Marc Goussat (HR and communications director at TechnicAtome), who shared with me his intention to apply my conference in-house—a welcome validation, as the conference is specifically designed for those, like Marc, who want to inspire change.
This experience confirmed that it is best to strike while the iron is hot. As they say in Silicon Valley, "When it's pretty, it's too late."