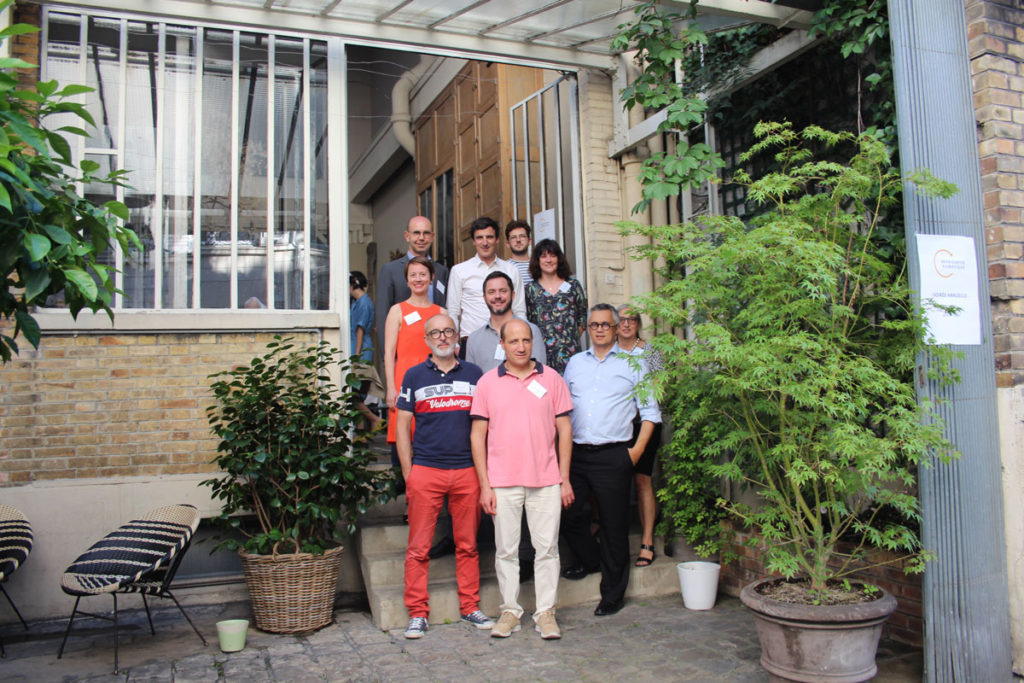 This week took place the General Assembly of the Renaissance Numérique think tank (Digital Renaissance) and the election of its President Henri ISAAC. At his side, I was confirmed in my position as treasurer. The opportunity to renew my commitment to the originality of Digital Renaissance:: The articulation between prospective thinking (the "think" side) and the production of engagement methods (the "Do" side) in favour of an inclusive digital society.    
Excerpt from the press release posted after the General Assembly: 
"In 2017, Digital Renaissance celebrated its tenth anniversary. In presenting its activity report, the think tank has confirmed its unique role within the digital ecosystem and French think tanks, as an incubator for citizen projects such as Seriously. 
Digital Renaissance thus intends to continue this articulation, between prospective thinking and the production of methods of citizen engagement in favour of an inclusive digital society. In a context where digital is now thinking at European and international level, the think tank intends to strengthen its commitment to these scales, particularly European, as well as its recent partnership with the Think tanks EuropaNova and Das Progressive Zentrum. 
In a renewed political context, the Digital Renaissance action will have been intense in the year 2017. The election period will have seen our think tank engage in public debate on digital issues by continuing to bring many proposals in the conduct of public policy. Digital Renaissance is delighted that many of its proposals on health and democracy are finally, no longer discussed, but implemented. » (Henri Isaac) 
To read and download the entire press release (in French): 
http://www.renaissancenumerique.org/system/attach_files/files/000/000/167/original/CP_-_%C3%89lection_Renaissance_Num%C3%A9rique_210618-2.pdf?1529588756
To know the boardmembers: