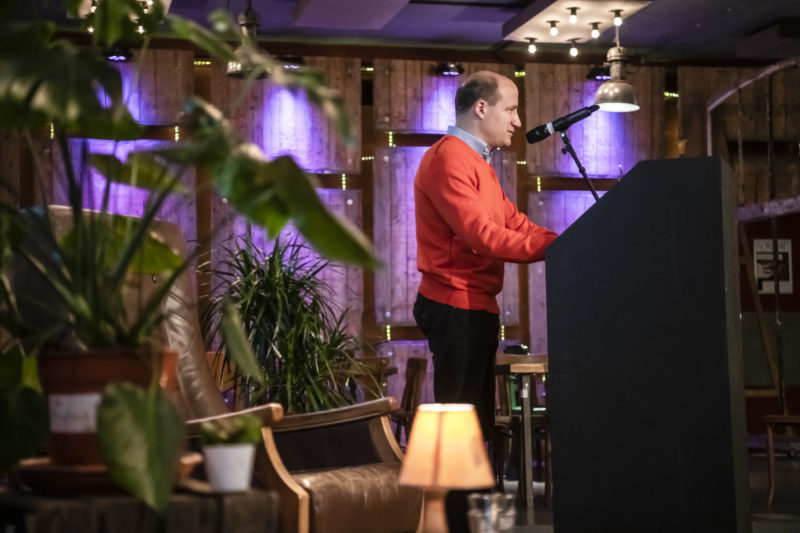 After a leadership meeting with Eqiom management (formerly Holcim France become in 2015 Eqiom after its buyout by CRH group), I presented at the end of 2018 in Belgium a conference to the 1819 network. 1819 is a benchmark entrepreneurial service provider offering information and mentorship to aspiring entrepreneurs in the Brussels area and help finding assistance from institutions and organizations (financing, foundational assistance, etc.).
I got my two presentations underway with a screening of the documentary Tandem (16 minute version). My principle goal was to discuss performance and teamwork. Like my presentation at l'ESSEC business school, I addressed the following subjects:
How can team goals and personal ambition coexist?
How can individual talent and team performance be harmonized?]
How can complementarity and durability be fostered?
I experienced firsthand how my audiences assimilated the subjects addressed:
Eqiom: After my conference and question period, each branch and/or regional director presented an overview of their 2018 performance and goals for the coming year. A number of them made reference to principles brought up in my conference.
1819: An informal lunch followed my presentation during which I spoke with participants—a pleasant way to continue the conversation and listen to individual cases.
And for the first time during the Q & A, someone in the audience asked me the following question: "You speak of your ascent of Mt. Ventoux, but had you failed, would you still talk about it?"
Welcome to Belgium! In fact, it's an excellent question and I was happy to respond. I answered that I had already addressed in my 2006 book, The Uncommon Entrepreneur, the fact that "mistakes and failure are precious learning experiences." My answer was an opportunity to revisit my thoughts on bouncing back from failure and the importance of second chances.
I was happy to have spent time with Eqiom and 1819: both organizations with very positive work environments. I hope to have the opportunity to do so again in 2019, in France and beyond.
All the best in 2019!